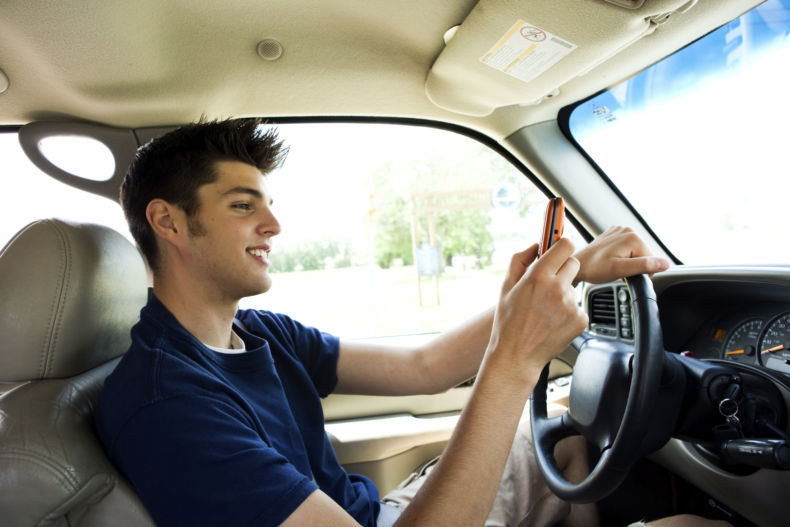 On Tuesday January 17, 2017, a House bill was filed that would, among other things, make it illegal to hold a smart phone, tablet, or other communications device while driving in the State of Washington. The legislation basically says that if operating a phone or device takes more than one finger, then it had better wait until you're safely off the road. If passed, the restriction(s) outlined in the bill would take effect on January 1, 2018.
Interestingly, over the past two years previous attempts to update our laws governing smart phone use while have failed. But, as many already know, texting while driving is currently illegal, as are conducting conversations while holding a cellular phone next to one's ear. Although the 2017 bill is aimed at tightening the screws on automotive cell-phone use, it still fails to address other hazards of hands-free devices, such as when a driver holds a conversation by phone (not held to the ear), or looks at a dashboard-mounted phone or tablet screen.
A companion bill is now in the works and will soon be filed in the Senate under the title Driving Under the Influence of Electronics Act.
If you or a loved one is cited or charged with a law violation, you should immediately seek the advice and/or assistance of a qualified Seattle criminal defense attorney. The Seattle Criminal Defense Attorneys that make up the criminal defense team of SQ Attorneys are highly qualified and reputable Seattle criminal defense lawyers that are dedicated to providing top notch, aggressive representation for those arrested or charged for crime all across Western Washington and the Greater Puget Sound region. The team creates success by working with law enforcement and the prosecuting attorney's office to ensure that all facts and circumstances related to the allegations are considered in creating the fairest, most equitable and just resolution possible in light of all the surrounding circumstances of the given case. So, whether you are cited with an infraction or arrested and/or charged with misdemeanor, gross misdemeanor or a felony, protect yourself … call SQ Attorneys at (206) 441-0900.